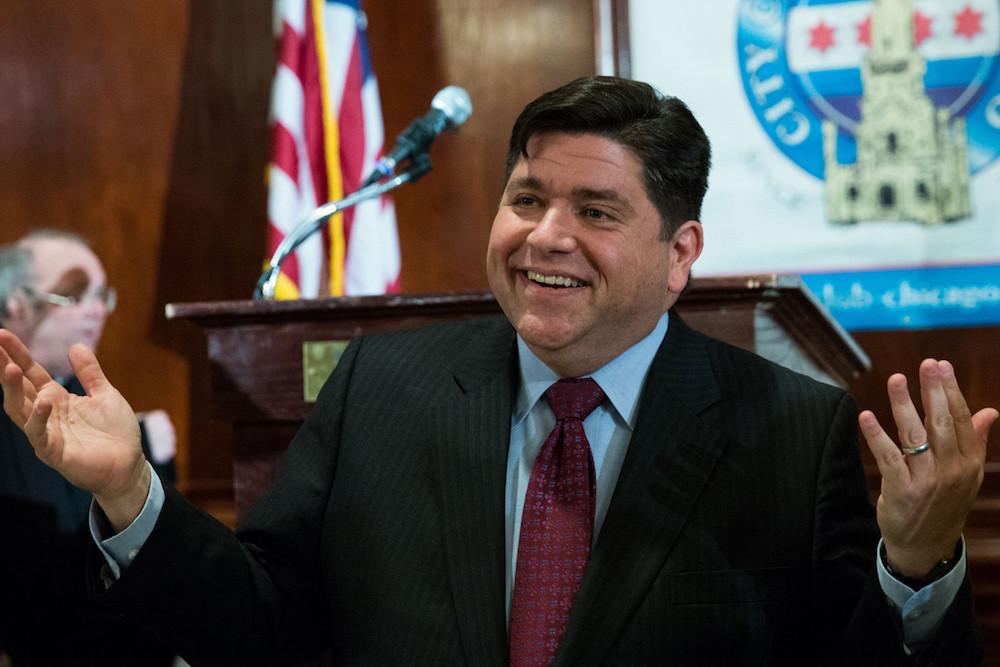 Gov. J.B. Pritzker
Rockford political activist Kathy Hansen said she marvels at the way Gov. J.B. Pritzker is proving willing to stoop to any level in getting his progressive tax plan enacted.
"He's known to be untrustworthy, and this has been another feather in his cap," Hansen told the Rockford Sun. "He's been called out by many about his all being a complete lie, but nothing seems enough to stop him."
Despite the governor's ongoing claims that the tax he has been pushing since his days as a candidate will mean higher rates only for the state's most affluent, Hansen said she can't see how anything can be further from the truth.
"The wording of the proposal is not specific enough to tell us much about what they plan on doing," she said. "Basically, we would be writing a blank check to Springfield, and they have not shown us anything that should make us trust them with something like that. It's just all about tax, tax, with no reforms."
Hansen pointed to a recent Illinois Policy Institute (IPI) report that concludes that if the tax were implemented, it would effectively wipe out all of the 45,000 jobs the state gained in 2019.
Overall, IPI pegged the projected loss at 56,399 jobs and said, on a per capita basis adjusted to take into account the number of employed residents, Winnebago County would lose at least 2,400 jobs but likely many more, given there is more industry concentrated in Rockford than in other areas of the state.
In Rockford alone, job losses are expected to be around 1,300.
"They're constantly thinking up new taxes, making this a never-ending saga," Hansen said. "We're a dying state with the way they're doing things right now."
When it come to the progressive tax, voters will finally have their say in November when they go to the polls to vote on the question of whether the state constitution should be amended to allow lawmakers the power to enact a progressive tax system.
Between now and Election Day, Hansen said, she doesn't expect Pritzker to let up one bit in fighting to get the measure over the finish line.
"It's all because he's a Democrat, and it boils down to their ideology of you take as much money as you can and try to distribute it as you see fit," she said. "All they do is spend, spend on programs that fall apart and don't really help people at all."