City of Belvidere City Council met July 1.
Here is the agenda as provided by the council:
1) Roll Call: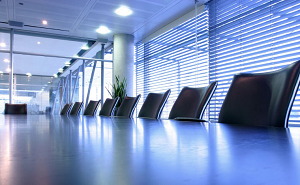 2) Pledge of Allegiance:
Invocation:
3) Public Comment: ( Please register with the City Clerk):
4) Approval of Minutes:
A) Approval of minutes of the regular meeting of the Belvidere City Council of June 17, 2019; as presented.
5) Public Hearing:
6) Special Messages and Proclamations:
7) Approval of Expenditures: None.
8) Committee Reports and Minutes of City Officers:
A) Belvidere Police Department Overtime Report of June 4, 2019 through June 17, 2019.
B) Belvidere Fire Department Overtime Reports of June 5, 2019 through June 18, 2019.
C) Minutes of Committee of the Whole— Public Safety and Finance and Personnel of June 24, 2019.
9) Unfinished Business:
A) Ord. # 459H— 2nd Reading: An Ordinance Revising Ordinance# 392H, the 2018- 2019 Budget Ordinance for the City of Belvidere, Illinois.
B) Ord. # 460H—2nd Reading: An Ordinance Amending Sections 110- 224 and 110- 198 of the City of Belvidere Municipal Code.
C) Ord. # 461 H— 2nd Reading: An Ordinance Granting a Special Use to Allow Indoor Commercial Entertainment( Bar with Video Gaming) within the GB, General Business District ( 1024 North State Street).
10) New Business:
Motions of Committee of the Whole - Public Safety and Finance and Personnel of June 24, 2019:
Public Safety Motions— Chairman Crawford or Vice Chairman Brereton:
A) Motion to approve the quote from 1- 800- BOLLARDS for 25 steel bollards and 25 receivers with hinged lids in the amount of$9,290. 44 to be taken from the Capital Fund.
B) Motion to approve waiving the bidding process and approve the proposal from Plastering by Sam, in the amount of$ 9, 927. 50, for the plastering work at the Annex at 330 E Menominee Street. This work will be paid for from the Police Department Capital Funds line item.
C) Motion to approve the vacation carryover of new hires Joe Erber ( 3 shifts) and Adrian Trujillo ( 1 shift) from FYI to FY20.
D) Motion to accept the donation of$ 3, 000 from Country Financial for the purchase of an AED and AED equipment for the YMCA with the balance of funds to be deposited into Fire Department EMS. Finance & Personnel Motions— Chairman Ratcliffe or Vice Chairman Borowicz:
E) Motion to approve up to four applications of mosquito treatments on all city streets not-to-exceed $35,000.
F) Motion to approve the low bid from RMS Utility Services, in the amount of 94, 062 for the Sanitary Sewer Manhole Rehabilitation Project, contingent upon receipt of Apprenticeship Certification prior to Council approval.
11) Other:
A) Executive Session to discuss Review of Executive Session Minutes pursuant to Section 2 ( c ) 21 of the Open Meetings Act.
12) Adjournment:
http://www.ci.belvidere.il.us/images/07012019CityCouncilPacketWebsite.pdf